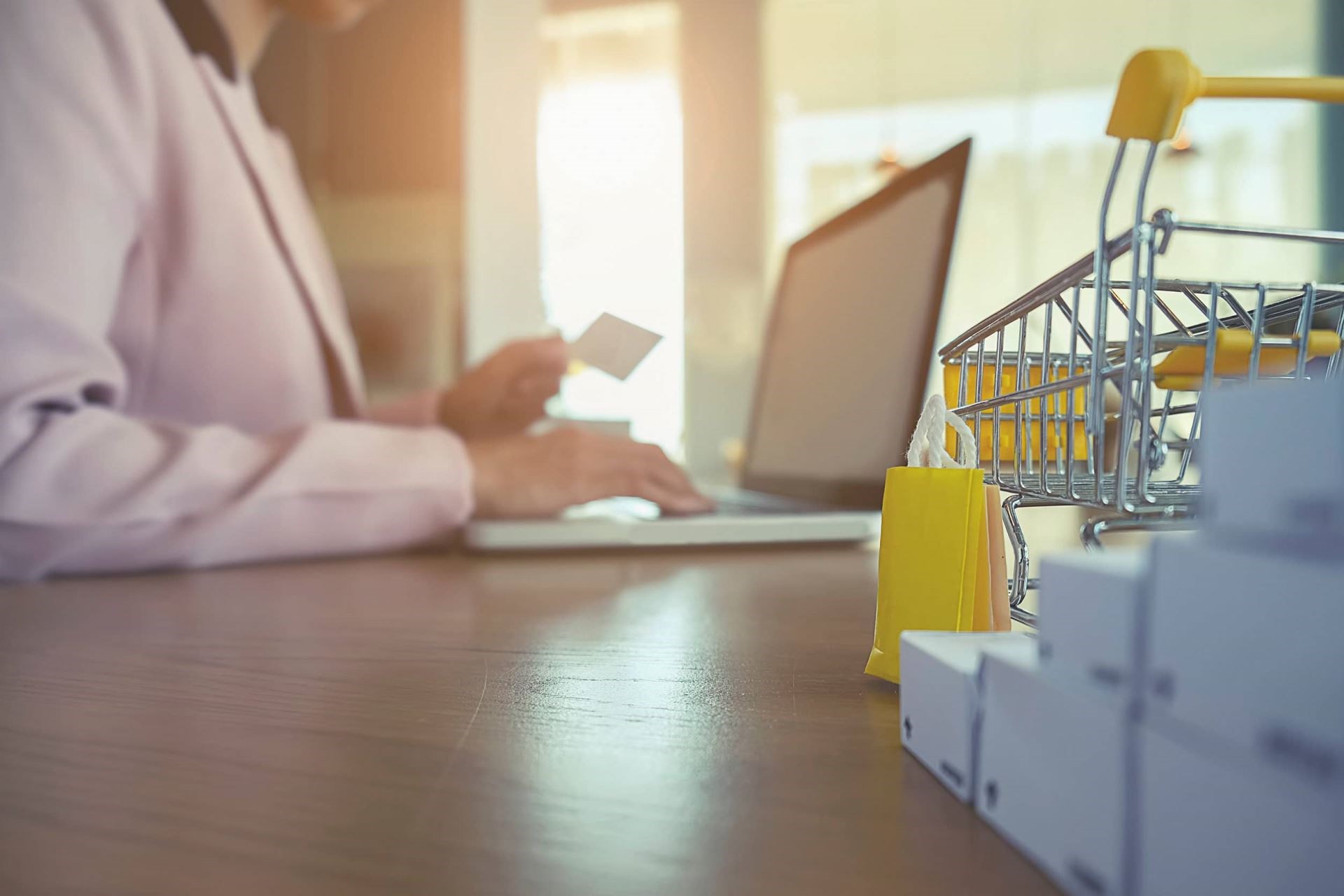 Attracting customers to eCommerce websites and generating business can be a challenge, and one way that businesses quite often fail in their online marketing is by not managing to convert website visitors into paying customers.
How to improve website conversion
Lots of visitors, but no customers? Spending money on an PPC or ads campaigns and getting lots of people to your website from Google Search results is great, but it's effectively wasted if your website isn't set up to entice them to make a purchase.
Knowing how to tempt website visitors to make a purchase is a fine art that some businesses have mastered well, among them being Amazon, whom we all know very well.
Here are some top tips for an effective eCommerce website, based on the principles used by Amazon:
New In!! We love new stuff
We all have that element of curiosity in us, and customers are attracted to new items. Adding new products regularly to your website, along with labels such as "New In!" is a great marketing tactic. It also encourages repeat visitors who want to come back and see what exciting new products you have available.
You can also use email marketing and encourage visitors to sign up to get immediate updates on new items that are available.
Create themes for shoppers
Summer collections and Festive treats are just some examples that customers love. We all get excited about certain events that occur throughout the year and new seasonal products are a great excuse for some retail therapy.
Themes and categories also help you to get found by customers as well.
As professional eCommerce website designers, aprompt has worked with many eCommerce businesses to make sure that these different themes and products are optimised so that the website comes top of Google.
Make it visual
Customers are reluctant to buy a product on a shopping website if there's no product image. Make sure to have good quality images that put your products in a good light - but make sure, however, that the image file sizes aren't too large, resulting in your website taking longer to load.
Just like poor quality images, slow websites put customers off, so it's important to get the right balance. Your eCommerce website developers will be able to advise on what's best.
Focus on credibility and remove doubt
Who doesn't look at reviews when considering a product? Pretty much everyone we talk to checks out reviews online and admits to being put off the product that either has no reviews or has 100 reviews averaging a shocking 2 stars.
Encourage your customers to help out their fellow shoppers by leaving a positive review. Reviews add credibility to the product and to your brand. They also remove any doubts that a customer might have when buying a product.
The more positive reviews you have, the happier customers are and the more sales you will generate. Make sure you don't create bogus reviews though…. All reviews need to be genuine.
Make buying online easy
You want to make the online shopping experience really easy for your customers. You've probably experienced the website where the eCommerce website developer has hidden the buy button in an unusual place or made it so insignificant that it can't be found. This isn't wicked humour, it's simply poor eCommerce website design and the only thing it's good at is frustrating and losing customers.
Where should the buy button be on an ecommerce website?
A buy button is basically a short cut to adding a product to a basket. Ideally you want the 'Buy' button or 'Add to Basket' button visible in a prominent position near the top of the product page.

You also need to make it stand out with a different colour. Not only that but you need your website to show the user that the product they've added to their basket has actually been added. We've come across quite a few eCommerce websites that don't show any change to the basket when a product is added, which can be confusing for customers.
If you look at the Amazon website, you will notice that the 1-click buy button stands out in orange. They know that the eyes are drawn to this button and customers are urged to click it.
Don't send your customers on a treasure hunt to find the hidden button that blends in with other text, make it stand out, and you will generate more sales as a result.
On the topic of making the purchase easy, also make the checkout as easy and straightforward as possible to avoid shopping cart abandonment.
Need help with your eCommerce website design?
eCommerce websites require professional online marketing support and help from an experienced eCommerce website designer.
If you are struggling to get results out of your website , speak to our website designers at aprompt today. We would be happy to help you with our web development services and can offer custom eCommerce website development as well as PAYG eCommerce websites - all of which are ready built online stores so you don't have to build the website yourself.