We design mobile-friendly, bespoke eCommerce websites with your business and your customers in mind.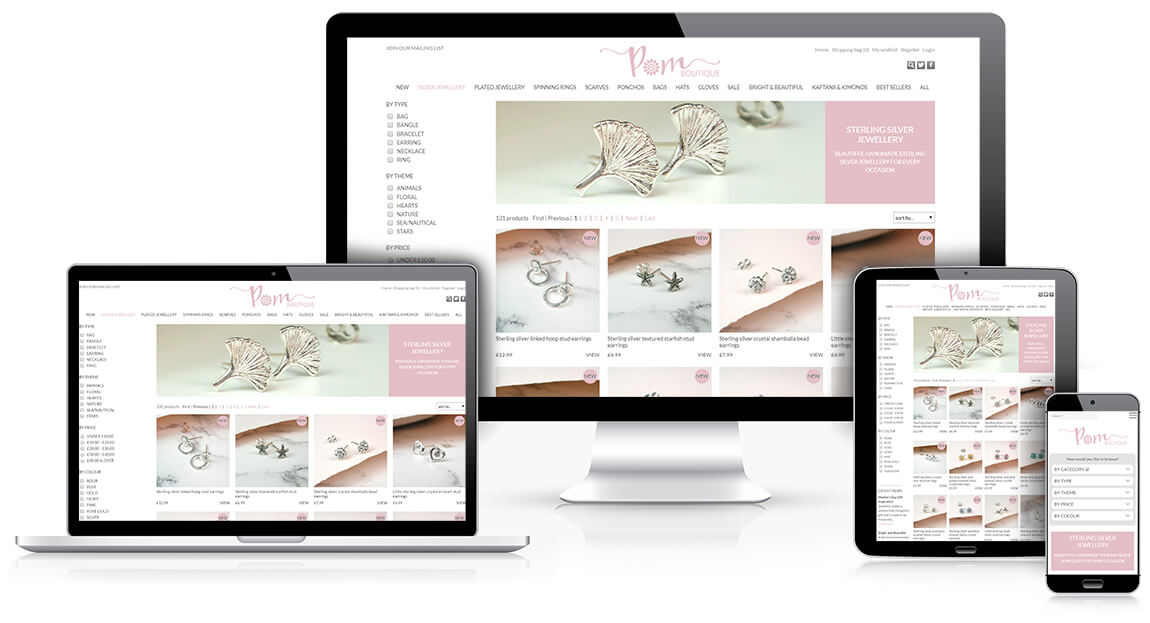 eCommerce website designs
Shopping sites by aprompt are tailored to your unique requirements. We focus on ease of use to maximise user experience, increase sales and raise your digital marketing to the next level. Shopping websites can open a brand-new revenue stream for your business if you are selling products or services and we can help you!
Our creative eCommerce web designers and website developers are here to guide and help you choose the right online functions that are most suited to your target market to promote your products and services online.
Our custom-built online shop designs provide you with a professional platform that takes care of everything 24/7. From product management to payment processing, we ensure that your eCommerce website offers a smooth user journey and an easy to use, intuitive back end.
Your custom online shop website will have:
Stunning responsive design (mobile-friendly)
Quick page load
SEO tips and tools - great for search engine success
Easy navigation - higher conversion rates
Simple management
Scalability - your website grows as your business grows
---
How do you employ eCommerce websites designers?
If you have 5 or 5,000 products to sell online, the process we follow for creating your online store is the same.
Before the design of your website starts, we'll work with you to discover which functions will help you sell the most online and what is available within your budget. We won't oversell, but we don't cut corners either. And our aim is to give you the best eCommerce website design your business can have so that your customers enjoy a seamless and engaging user journey so they ultimately buy online from your business.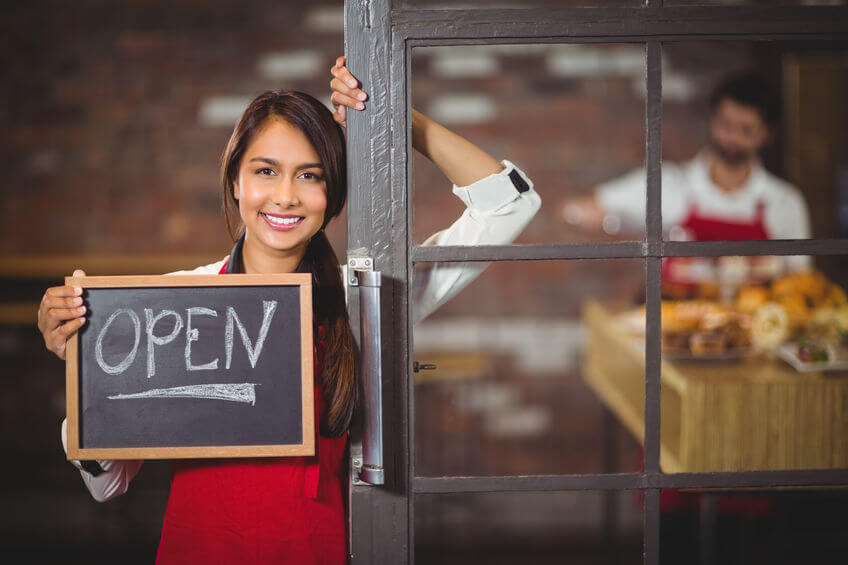 ---
Bespoke eCommerce website design
We are led by both design and technology with a team made up of designers interested in technology and SEO, and developers interested in design and SEO. So, we can successfully design stunning eCommerce websites that look and feel good, and equally importantly, perform seamlessly for your audience and your business.
Your eCommerce website will be designed by us for your target markets to showcase your products and services and allow all customers to easily navigate around your online store. The aim of the site is to increase your revenue online, allowing customers to browse and choose products and ultimately buy multiple items instantly, with ease.
---
Free support
We offer free technical support to our clients and a free online training session too, so you always have the support of our team behind you.
---
Easy product management
You may not have dedicated staff to manage your website, so we ensure it is very easy to use with no technical knowledge required. Each site has a flexible product catalogue to add and edit unlimited product pages, automated features and powerful CMS (Content Management System) for instant edits.
---
Secure payments
All eCommerce websites need to offer a secure online payment system. We offer advice on which payment processing systems to use so that your website is secure, and we'll integrate your online shop for you. We've worked with many Payment Service Providers (PSP) including SagePay, WorldPay, PayPal and RMS. So, if you're not sure who to use, we can help.
---
SSL certificate
Give your customers added peace of mind that their orders are placed on a secure website with integration of SSL technology.
---
What's included in our eCommerce websites?
Custom eCommerce websites can include any function you like and we'll help you choose if you're not sure what you need. Here's an example of just some of the features you can have in your online shop:
A stunning, fully responsive, eCommerce design
Easy reporting on: Products, Orders and Customers
Auto-resizing product images
Blog
Bulk buy discounts
Customer Registration/My Account/Order History and Buy Only functions
UK and Global Visualisation of Registered Users
Discount vouchers
Editable map of showrooms/suppliers, etc with pinpoints + details
e-Newsletter signup integration
Featured Products + icon + dedicated page + home page listing
Impulse Buy at basket/checkout stage
Multiple shipping methods + region + country pricing options
Payment Service Provider (PSP) integration (i.e. with SagePay, WorldPay, RMS or PayPal)
Product Reviews (fully editable)
Quick edit cost price and sale price
Related Products/Cross Selling
Sale campaigns
SEO Tips and Tools – manage your on-site SEO on a per page/product basis
Secure payment integration and SSL
Shopping Basket, Checkout Facility with Order Management (for Pending, Completed and Cancelled Orders)
Social media integration
Stock management control - allows users to opt in to receive notifications when the product is back in stock
Trade user pricing
Twitter integration (tweet your products directly from the website)
Unlimited functions available - You choose it, we build it!
---
Order today!
Sell your products your way with an eCommerce website developed specifically for your business. Custom designed and free customer service all the way.
Call us on 01249 448 139 Email us