Website builder software training
After we have designed and built your website, we send you a link to the website and its admin area. You are given this link to view your website while its on our development server so you can add/edit as many pages as you want before we launch it live for you, upon your instruction.
During this stage your website is hosted on our development server, so only you can see it.
Your website admin area is designed to be intuitive and very easy to use, so there are no complicated manuals needed. It takes seconds for you to add a page. And depending on the design and features of your website, you can switch on/off editable quick links and call to actions as well as graphics, an enquiry form, a UK map (and you can choose for which postcode each map shows), gallery quick link, your latest blog posts and much more!
Free online training for every client
We are happy to train you on how to use the Content Management System admin area software and eCommerce facilities, if you have an eCommerce website. We offer a FREE one hour training session which is taken online/over the phone. This training session is free if it's taken within the first 2 weeks of your website being loaded on to our development server - just let us know when you're available within the first 2 weeks and we'll book it in for you.
If you would like a one-to-one training session at our webdesign studio in Brinkworth between Swindon and Chippenham or a further online/telephone training session after the first month of your website being loaded on to our development server, we'd be happy to help. Please note there is a small hourly charge for these additional training sessions.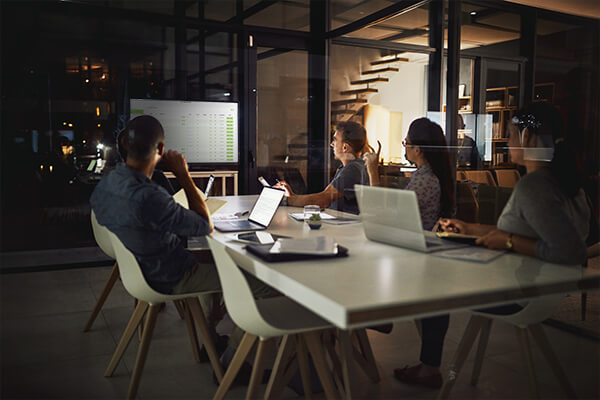 Learn within seconds.
See how easy it is to edit your website, by booking an admin area training session with aprompt - available for aprompt clients only). Learn how to:
Add and edit pages
Add and edit text, headings, sub headings and links
Add PDFs, images and video
Move pages from one navigation menu to another
Edit global quick links and call to actions
Request your admin area training session by emailing webdesign@aprompt.co.uk or fill in the form below with dates and times that are convenient for you.
Technical support
We also provide technical support via email for all our clients for the life of your website while it's hosted with us. For further details please refer to your website warranty in our Terms and Conditions. If you require technical support please visit technical support.