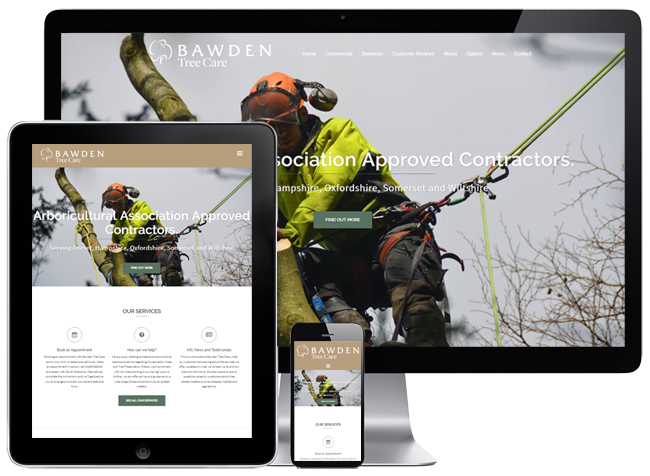 Welcome to the PAYG Express range.
Pay As You Go template website designs from our CMS Express range are fantastic value for money. You rent the website instead of owning it!
Quick, easy and professional – get online within a week!
Our easy to use website builder software gives you control of every page on the website with no technical knowledge required. We build the website for you to get you started, so you don't have to learn how to build a website. You can then add, edit and delete any content whenever and wherever you are and move pages around and add text, images, movies and more! Easy!
And with the pay monthly website plan you get your professional business website without paying big upfront costs. Not only that but your web site can be live in just 5 days!
Express Pay As You Go websites are low cost, feature-packed brochure websites with a powerful CMS and a choice of stunning designs.
We'll build it for you so you can add your content - Easy!
Pay monthly subscription template website designs
Starting a business and need a great website? Or had your current business website for more than 2 years and know it needs a refresh or updated code?
We're here to help you and your cash flow with our pay monthly websites. Pay one small monthly fee for a custom-built website with CMS, choice of website design templates, UK-based fully managed hosting, unlimited email accounts, free code updates for life and no long-term contracts - it's a no-brainer!
---
How do PAYG template websites work?
With our Express PAYG template website designs, you can choose from a selection of our pre-made designs. We then build the site for you, changing the colours to suit your business. We then add your logo (or you can add it if you prefer) and we'll train you on how to edit the site before we make it live. We'll even add your content if you want! (additional charges may apply, depending on how much content you want added).
---
FREE website design every 2 years
For every PAYG Express website client, you can choose a FREE new website design every 2 years from our stunning collection of templates. Once you've chosen your new design, we'll transfer all your content from your old PAYG Express site to your new site, for FREE too! If there are new functions included in the new template, we'll train you on how to use them. So just give us a call or email us when you want that new web design.
---
Express PAYG website builder - getting started
It's quick and easy for you to get your digital marketing sorted with a professional online presence from aprompt using our PAYG website designs and we'll be with you every step of the way. So lets get started - fill in the form below and we'll contact you back as soon as possible.
---
Express PAYG website features
Our Express PAYG template website designs provide the must-have features for your business. Here's what you get with yours…
Choice of ready-made website designs (choose from our stunning range of designs)
Responsive design and build - mobile friendly and smartphone compatible
FREE website design choice every 2 years - we move your content for you for free too!
Add/edit/delete/disable/enable unlimited pages in multiple navigation menus
Extra inline WYSIWYG editor - edit pages from the front end
Set parent and child page expiry dates
Add/edit/delete text, images, PDFs, links and videos
Easy to use pay monthly website builder software with powerful CMS (Content Management System)
Global content editing
Drag and drop facilities
Editable quick links
Banner image/slideshows (switch on/off per page)
Location map for any UK postcode (switch on/off per page)
Enquiry form with anti-spam CAPTCHA (switch on/off per page)
Google Analytics integration to view your online success
Multiple social networking icons, e.g. Twitter, Facebook, Pinterest, LinkedIn, YouTube, Instagram
Blog (optional) - add/edit/delete multiple categories and posts, auto-archiving, RSS feed + tags for filtering
Gallery (optional) - add/edit/delete multiple categories and images (with optional titles and descriptions) + tags for filtering
Catalogue (optional) - add/edit/delete multiple categories and products or events + lots of great features for fully working catalogue
SSL (optional and at additional rate)
Auto-updating site map and Google XML site map
Administrator control - create multiple admin users
SEO (Search Engine Optimisation) Management with SEO tips and tools
Weekly website backups for your peace of mind (optional but included by default)
1GB disk space
FREE technical support
FREE CMS code updates done for you by us for the life of the website
UK based, fully managed website hosting (we manage all the hosting for you)
Unlimited email accounts ending in your domain name
Small setup fee
PAY-AS-YOU-GO: No contract required - please refer to our terms for cancellation
Simple monthly fee by direct debit - No big upfront payments
Note: PAYG Express websites are owned by aprompt, so if you cancel your subscription you also cancel all website services and they cannot be transferred to a 3rd party.
---
Order today!
To place your order or to find out more about our web design packages, please call and ask for Kirsty Paget or complete the form below or email us with your requirements. We will contact you back as soon as possible and if you have any questions, please do ask and we'll be happy to help.
Call us on 01249 448 139 Email us