Websites designed especially for you
We create mobile responsive and user-friendly websites with pretty much any feature you want. Designed for you, built for you, unique to you.
Do you have a business idea and need a custom business website builder? Your business is unique and your website should be too. We'll discuss your needs and those of your target markets, ensuring we design and build what your business needs and what your customers will love. Start a business today and we'll help you all the way.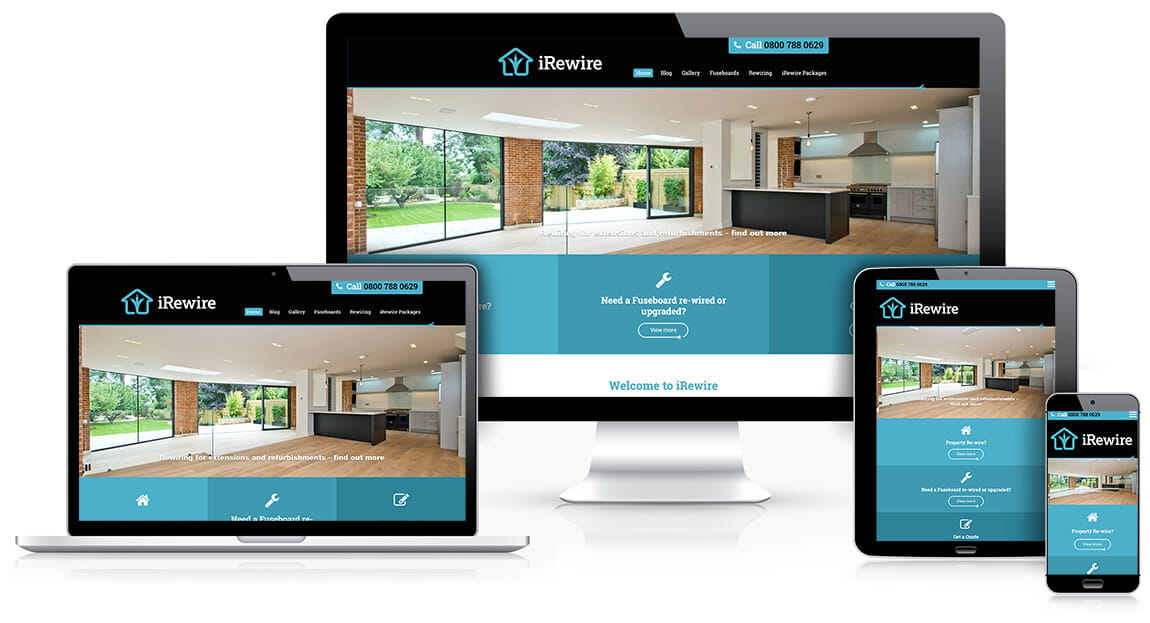 Custom website design and development
Since 1998, we've been the leading custom web design company in Wiltshire. Whilst loving our profession of designing outstanding web sites in the UK, we are proud to share our knowledge of what makes a website work well for your business. As each business is different, we work with you to create the best functions for your online enterprise - whether it is a company brochure site, a portfolio and showcase site or a product catalogue. We can design and build any online function you fancy!
How much are custom websites?
Our business web sites are great value for money and will present your company in a professional way across desktops, smart phones and tablets. The cost to hire someone to build a website can vary in price. However, with our extensive experience going back to 1998, we have clear pricing that we'll cover when we meet over the phone, email or in person. The price of a custom website depends on the functions you'd like us to create for you, so it's best to have a chat with us first and we can then ascertain what you need (and what you don't need!).
Spreading the cost
If you're starting an online business (of any size) and prefer to spread your payments over a period of time, we offer split payments - please ask us for details.
We also offer PAYG custom websites in our Premium PAYG website packages. These also include a custom design + CMS + optional Blog + optional gallery and any other function you fancy. You can even have clever custom widgets added to it; view our PAYG custom websites.
---
Bespoke designs - delivered in budget and on time
Your new website design will look exactly how you want it to look and it will provide the ideal user journey for your customers to ensure your online business raises your profile as quickly and as easily as possible. You can be assured it will work well, within your budget and be delivered to you on time.
The bespoke design is created for you after we work with you to build up a design brief. The layout will be with your target markets in mind enabling users to gracefully flow through your website and show you are a forward-thinking dynamic company ready to provide the right expertise to the areas your clients require.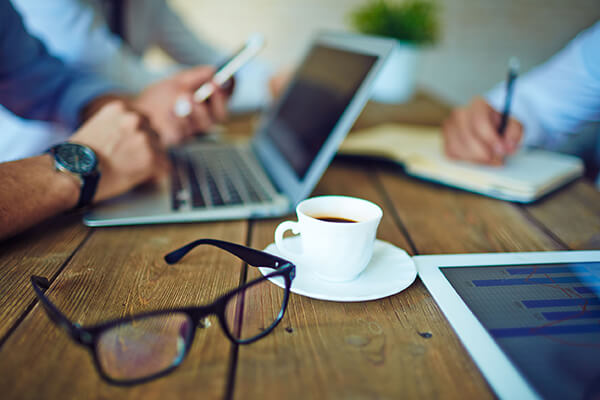 ---
What's included in a bespoke website?
Bespoke websites mean you can have any design and any function you want. We code your website in-house (with no web development out-sourced), so everything is created specially for you and your business.
Every site we build and every feature we create are tailor made for your online success so you gain better search results. In turn, this allows you to really offer your customers the most efficient user experience - an experience that will make them happy to visit again.
You can edit all your content via the powerful Content Management System (CMS), which is included in all our custom web sites and it will be mobile responsive, search engine friendly and easy to use.
We welcome you to contact our website designers in Wiltshire to chat about what you need.
Hosting and email accounts
Whether your company is a small business or a large corporation, we host all our websites in the UK which is essential for better SEO for UK companies. You can also have free email accounts ending in your domain name too.
Hosting costs can vary depending on your functions and the package you choose. Our hosting is fully managed shared hosting for your peace of mind. However with all our custom websites you can host it yourself if you prefer as you will have a perpetual license to use our CMS platform and website building software.
---
SEO (Search Engine Optimisation)
The structure of the website will be optimised for search engine recognition and ranking. Your admin area will also include sections you can edit of significant importance to search engines for each page. There are also online tips and tools to guide you.
For the complete service, subscribe to our website content management package to ensure your website content is always up to date and search engine friendly.
---
Site Map and Google XML Site Map
All our websites incorporate a dynamic site map allowing robots and visitors to quickly find specific pages in the same way an index does for a book. Site maps are also very useful in Search Engine Optimisation as you are able to present a page which contains links to all your pages ensuring that the search engines don't miss any of your content.
As an extra service we also include a dynamic Google XML Site Map. This is a sitemap constructed for use by Google. It informs Google of your site pages and is updated whenever you add, edit or delete pages. The page is written in a raw, text only format designed to be read by Google. When we launch your website we notify Google of the location of your site map and Google then schedules a time to retrieve the data (usually every 2 to 3 weeks). Google sitemaps can improve your Google ranking by ensuring Google knows all about the content of your site.
---
Google
A new website can take up to 6 months before it appears in the Google index, although some new websites only take days! There are lots of factors that Google will take in to account when deciding to index a site. Some of these factors include but are not limited to:
Age deflation – the age of the domain name. Google takes less notice of domains less than 6 months' old
Content - relevancy of your content to the users search criteria
Appropriate SEO of that content
Up to date information
Blog usage, high quality content and appropriate links relevant to users search criteria
Links from good sources to your website
Let us help you get your website off to a great start!
---
Improve your web presence today
Not sure what kind of website you need? We're friendly clever clogs, so contact our website designers in Wiltshire for advice.
Call us on 01249 448 139 Email us