Our PAYG websites (Pay As You Go websites), sometimes referred to as 'pay monthly websites' are the easiest way to pay for a professional website by making small monthly payments instead of one or more large payments.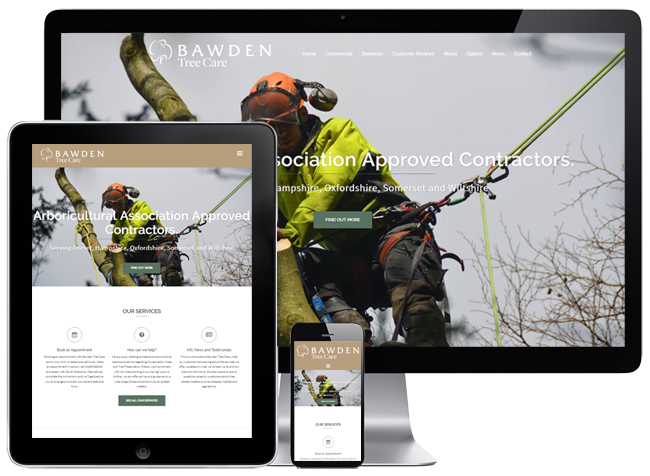 What are PAYG websites?
Our pay monthly websites are incredibly popular. They give you the power to have a professionally designed business website, with the ability to add and edit unlimited pages, for one simple monthly fee.
There are no big upfront payments, just one small setup fee which means the PAYG websites from aprompt are the perfect solution to help with your business cash flow. There are no long-term contracts either, giving you total flexibility.
Our PAYG website packages give you that essential high-quality web presence your customers are expecting, and you can connect with your social media accounts with ease. We offer search engine optimisation services too, so give us a call to discuss which website package is best for your business.
---
Pay as you go website packages
We offer two PAYG website design packages. Depending on the package you choose, you can have the functions and designs tailored to your needs.
You can choose from our Express PAYG web site packages, with a selection of stunning template designs. Or you can choose from our Premium PAYG website packages which allows you to have your own bespoke design and additional functions if you fancy!
Both the Express and Premium PAYG website packages have a powerful content management system, an intuitive admin area for quick and easy editing and are professionally built with useful SEO tips and tools. You can choose to have a blog and gallery added and there are bountiful features in both pay monthly website packages, so the choice is yours.
Adding a page is instant, editing a page is a breeze!
Choice of template website designs
CMS + unlimited pages
Optional Blog and Gallery
Free website design every 2 years
Hosting & email accounts
Free technical support for life
Custom designed website and graphics
CMS + unlimited pages
Optional Blog and Gallery
Hosting & email accounts
Free technical support for life
Add bespoke functions (POA)
The design and development is done in-house in our design studio in Wiltshire. To design and build a pay monthly website for your business can vary in timescale depending on the package you choose. Here is our website design process and we can help you choose which package is best for your business. We won't oversell but we also won't cut corners, so get in touch and we can have a chat about which PAYG website is best for your business.
Our Express PAYG template website packages take just one week from order placement to being loaded on our development server, ready for you to add your content.
Our Premium PAYG custom website packages take approx. 4 weeks. We build up a design brief from questions we'll ask about your business. We'll also discuss the messages you want to convey and the call to actions required. The website is then designed specifically for your target markets.
Don't worry if you're not sure what you need, we can advise you, based on your business sector.
Prices start at just £40+VAT month for a beautifully designed website with a very powerful but easy to use content management system. There is a small setup fee and your monthly payment is via direct debit and includes:
Responsive website design
Easy to use web page builder software and CMS
Editable quick links and graphics (design dependant)
SEO tips and tools
UK-based fully managed website hosting
Unlimited business email accounts
Free technical support
Friendly customer service