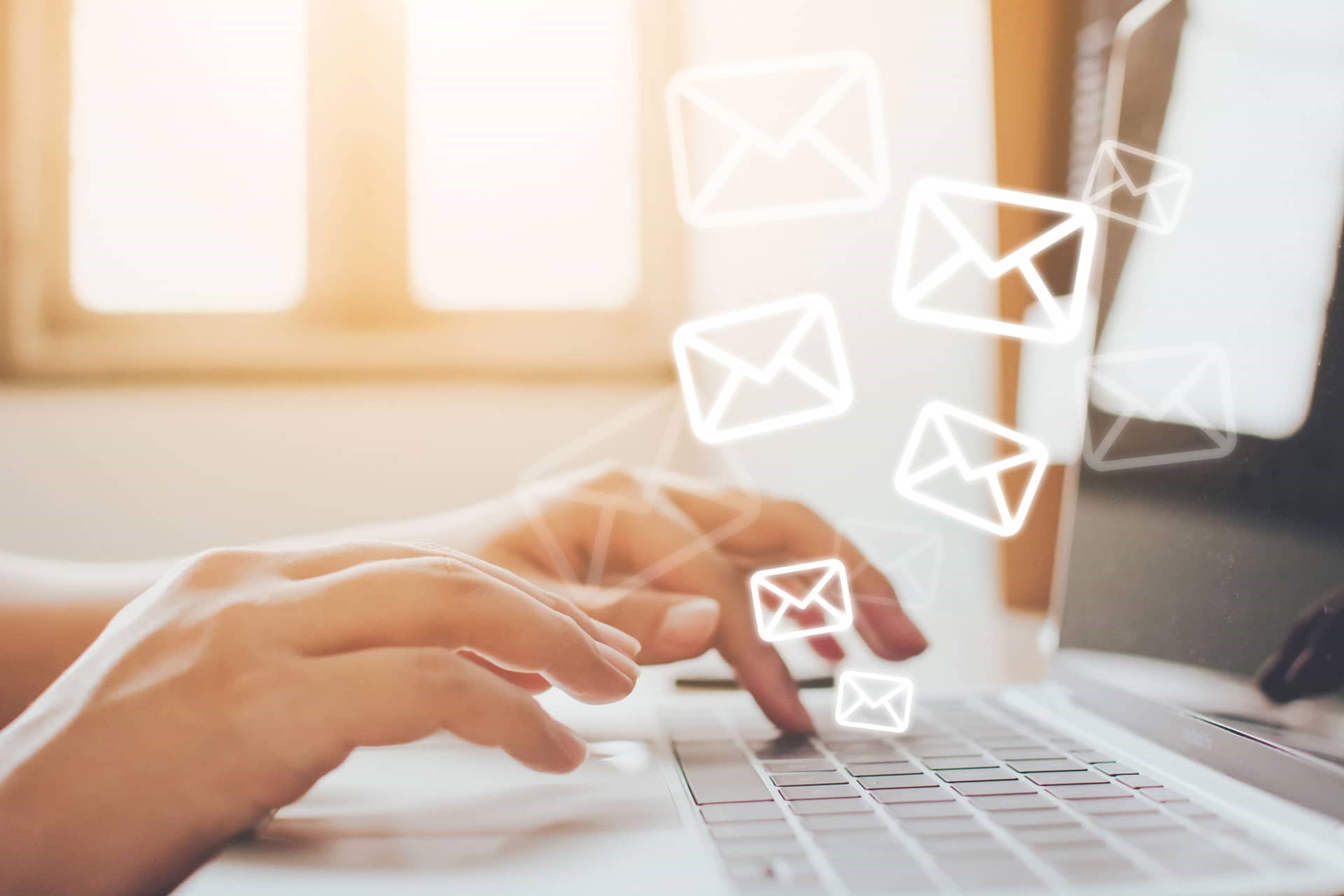 Discover how you can use email marketing without the pushy sales approach in this article.
A question for you: Do you get sales emails from unknown sources on a daily basis?
It's most likely that this is a silly question. If it isn't daily, most people receive spam emails from people they don't know at least a few times a week. At aprompt, we are getting pretty efficient at hitting the delete button so that we can focus on delivering great service to our customers, but it's still annoying and there doesn't seem like an end in sight to the fight on spam.
While pushy sales emails have become widespread, they aren't that effective, and for the majority of potential customers they just annoy them and alienate them from the company and brand that is showing up in their inbox.
The only way to make sales emails work seems to be to play the numbers game - to send as many emails and annoy as many prospects as possible hoping that with enough emails, someone will take the bite. This isn't the best approach for building a long-term brand.
It might offer some quick wins, but it's a great way to damage the long-term reputation of a brand. Luckily there is a smarter, better way to use email, and that's by turning blogs into emails.
Blogs are more powerful than you think!
Many business owners we talk to struggle with the idea of blog posts. They aren't sure of the benefits, and they often struggle to know what to write about. The art of blog writing can be daunting (which is why we provide premium quality blog content as part of our website care plan) but blog content has some incredible benefits:
They show evidence to prospects of your expertise and knowledge
They play a key role in being found by customers in Google search
Blog content should be at the heart of a social media content strategy
They can be used as part of an email marketing strategy
The power of email and blogs combined
Using email should still be at the heart of marketing for any business that's serious about growing. Despite the growth of social media and other apps, emails are still a vital way to communicate with customers, but those emails must provide value.
Sending emails that provide valuable content is a great way to grow a relationship with prospects and existing customers. If a customer enjoys your content then they will continue to look out for what you have to say next. They will remember your brand and their desire to buy from you, now or in the future, will strengthen.
Great quality content from blog posts is perfect for using in email marketing. Implemented properly, emails containing blog post content can make blog content more effective, and it will help to grow sales through effective email marketing.
Here are some tips for using blog posts in your emails:
Include a CTA (call to action):
Even though the majority of the content is adding value with blog content, it's still OK to include a call to action at the end of the email. This is a supportive way of saying "OK, you have read about how to do XYZ, but if you need more support then get in touch".
Readers are more likely to love your brand doing this, compared to an outright sales pitch email that doesn't provide value.
Cut back content if necessary:
Depending on how long your blog post is, you might want to either provide a summary of your blog post or stop at a certain point in the content and add a 'Find out more by reading the full blog post' link.
The reader can then visit your website to see the full article and then contact you if they'd like more of your expertise.
This helps to keep the email an acceptable length, while also driving more customers to your website.
Remove distractions:
If your blog post has links to other pages and other websites then remove these in your email campaign.
The objective of a good email campaign is to encourage the reader to open and read the email content fully without being distracted. Another objective is to get them to contact you or click through to your website and having multiple links can reduce the possibility of this happening.
Review images and subject lines:
You might need to adjust your subject line. Instead of just using the title of your blog post, it's OK to go a bit salesy and encourage the reader to want to open the email. If appropriate, you might also want to add emoticons as these are great for making emails stand out in a crowded inbox.
Images that you have in your blog post might not be a suitable format for email campaigns. Consider using other images or possibly no images at all. For some email platforms, images or excessive use of images are interpreted as spam and are more likely to put your high value email into the spam folder.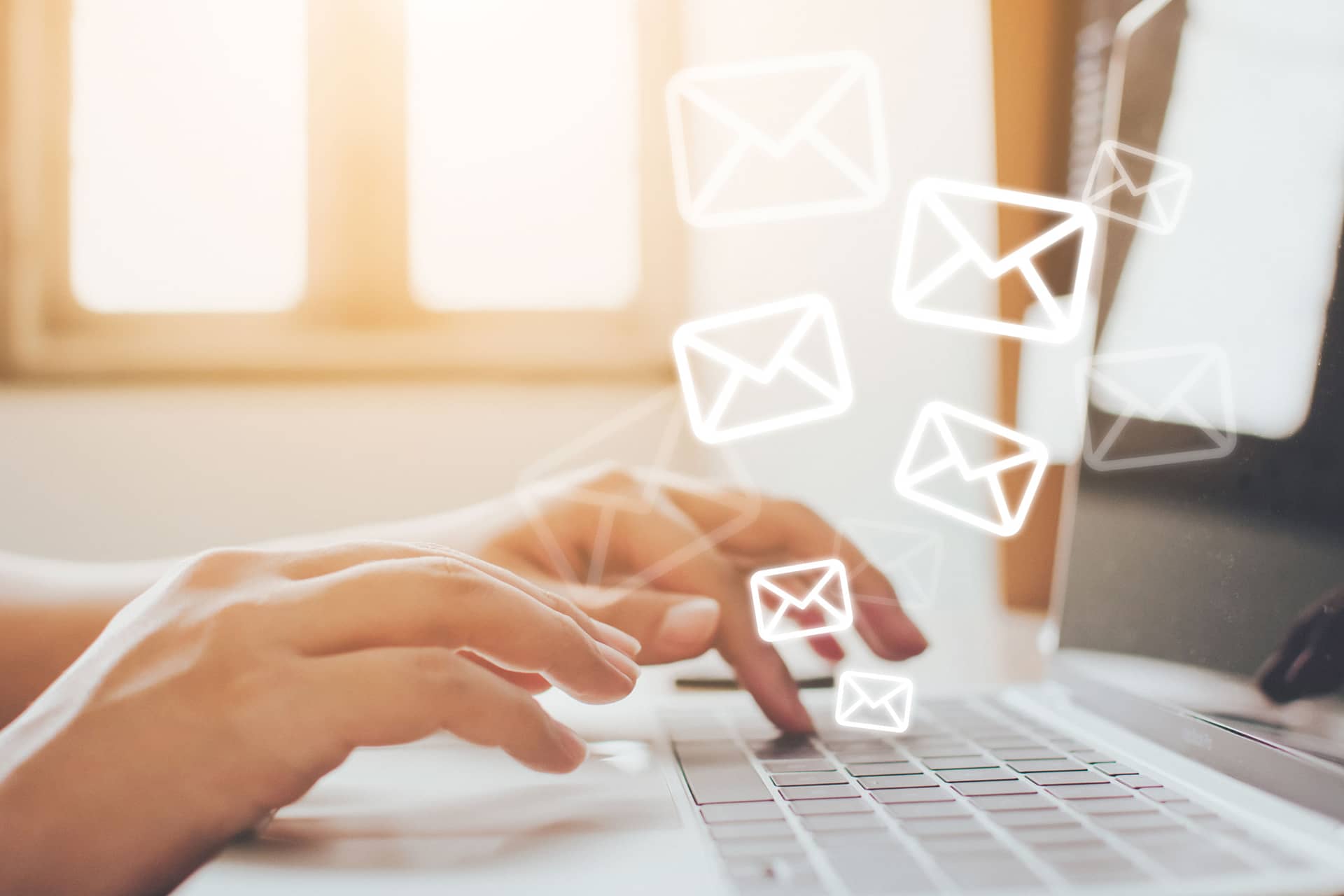 Do professional email addresses matter?
Make sure that you send your email using a professional email account. By this I mean use a domain name that is pertinent to your business name or web address rather than a gmail/hotmail/outlook email address. There are two reasons for this – the first is spam filters can catch the gmail/hotmail email accounts and they can get treated as spam. The second reason is that you will be taken more seriously if you use a professional email account rather than a free one from Google/Hotmail, etc.
Rethinking email: it's not dead, it's different
Email marketing isn't dead in 2021, but spammy sales email marketing practices are. So as mentioned, if you use poor email etiquette this will result in losing brand trust and eventually customers. Oh and being flagged as a spammer – ouch!
Need help with your online marketing?
At aprompt, we help customers with great content (as well as professional email accounts if you need those too!). If you would like to know more about how we can write great value content that can be used in blog posts AND email then get in touch with our website designers in Wiltshire and ask us to write your blog posts for you too!