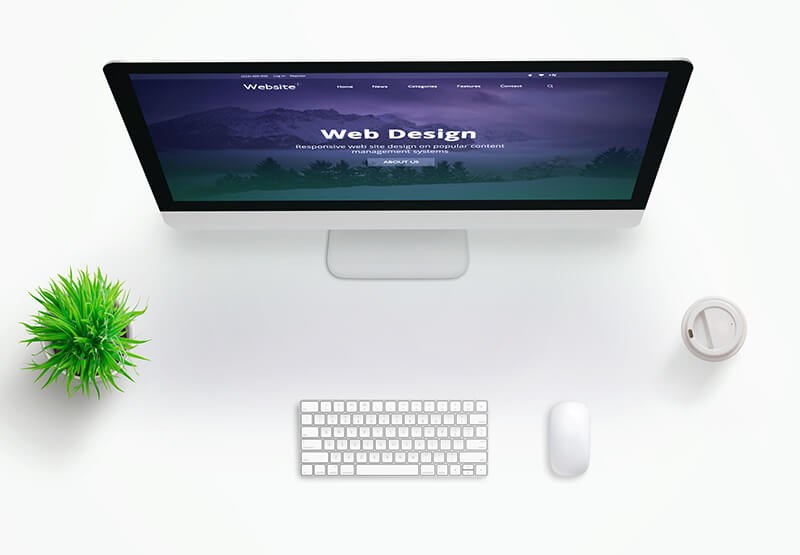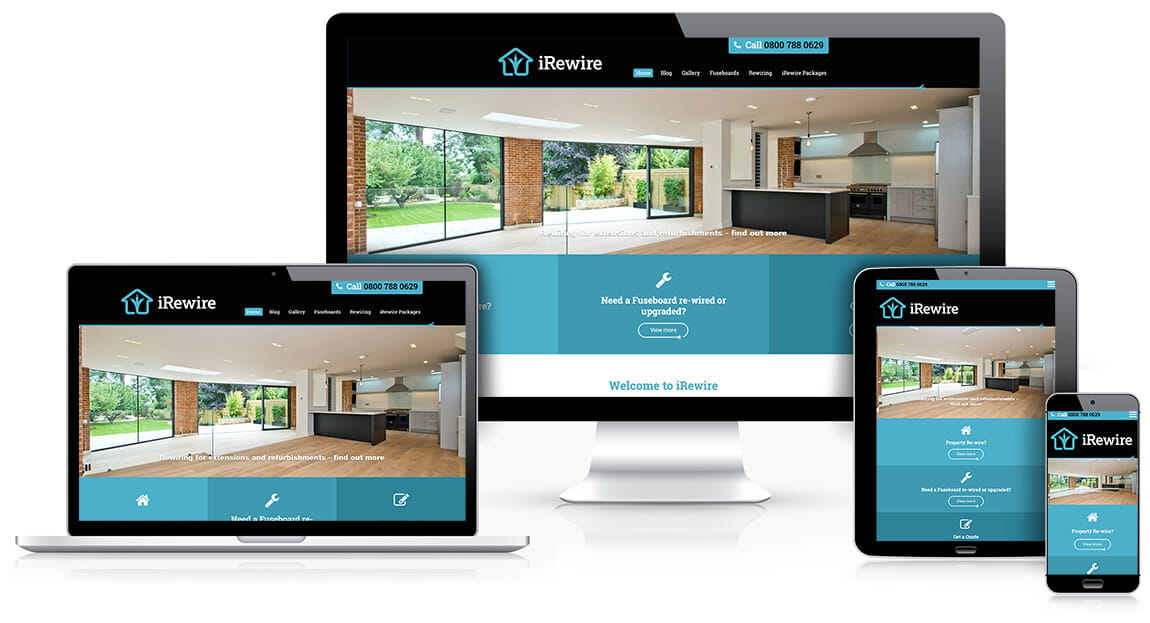 01
Take control
Your easy to update website from aprompt will give you complete control of the contents of your pages. You can edit your website from any device - smart phone, tablet or computer. Easy!
02
Instant updates
It's simple to add, edit, delete, enable or disable multiple pages instantly. You can update any page from the admin area or the front end using the intuitive tools included, making editing a breeze!
03
Mobile friendly
We ensure your CMS website is built to be responsive to yours and your customers mobile devices. Giving a seamless online experience to keep you ahead of your competitors.
Easy to edit websites
Here we explain what a CMS website is and what it means to a business.
CMS stands for Content Management System. Having a website with a CMS or having a CMS website - which means the same thing - allows you to have control of your contents yourself. There are many CMS features you can have in a website and our CMS websites have them all! You can edit any page contents from the front end or from an admin area for instant updates. You can add all types of content too including text, images, PDFs, YouTube or Vimeo movies. (Vimeo is an ad-free open video platform that provides free video viewing services as a competitor to YouTube)
aprompt specialise in designing and building easy-to-use CMS websites. All our websites have a content management system - from brochure sites, online galleries and blogs to more complex database driven online catalogues and eCommerce websites. They're all feature-packed for your ease, so you have control of all the contents without having to employ a website designer to add or edit a page for you. All our website admin areas are built to be intuitive so are very easy for you to use and there's no HTML or coding knowledge required by you if you want to add or change contents on your site. You can instantly find your way around and you'll see that adding and editing multiple pages is a breeze!
CMS (Content Management System)
The aprompt CMS allows you to add/edit/delete/disable/enable multiple parent pages and child pages any time you wish + many additional features. Each site we create includes this powerful CMS and an auto-updating site map and Google XML site map (which can help create excellent Google results).
The design of your website can be one of our template designs or a bespoke design - the choice is yours.
Custom designs are created around your logo and corporate branding so can successfully attract the customers you are targeting. All our websites are very easy to edit via a secure admin area which includes an additional inline WYSIWYG editor so you can keep your site totally up to date with latest services and company or industry news - giving your users the current information they need easily and quickly whilst raising your profile.
aprompt has designed and developed hundreds of websites since 1998, helping to boost the profile and profits of organisations across the UK and we pass on our extensive knowledge of accessibility and SEO to our clients, so the structure (including the navigation) of our CMS websites are optimised for search engine recognition and ranking as well as meeting W3C Code Validation and WAI Compliance.
"Your CMS websites are just BRILLIANT – really is easy to use and the Inline Editor idea is inspired. A joy to use!".
Easy to use features.
All aprompt websites - templated CMS websites, custom CMS websites or custom eCommerce websites - include the following CMS features as standard to make your life a lot easier!
Powerful content management system with full page editors
Inline WYSIWYG editor - edit pages from the front end
Upload images, PDFs, YouTube movies, documents
Create, edit, copy and delete multiple parent pages
Create, edit, copy and delete multiple child nested pages
Easily move child pages to a different parent page
Set parent and child page expiry dates
'Page Enable'/'Page Disable' functions
Enquiry form enable/disable function
Location map for any postcode enable/disable function
Editable quick links (dependant on design)
Editable banner images/slideshow (dependant on design)
Auto-updating site navigation
Administrator control - create multiple admin users
Per page SEO Management
SEO Tips and Tools
Global Content editing
Google Analytics tracking code integration
Editable social networking links
Site Search with results page
Auto-updating Google XML Site Map (for SEO)
Auto-updating standard Site Map
Unlimited business email accounts ending in your domain name
Webmail
UK-based fully managed website hosting
Weekly website back-ups
"It's all good news! The aprompt CMS software is really user friendly".
CMS benefits.
Your website will be built specifically for you and your target markets. All pages you add will follow your approved style plus:
Powerful content management system to add/edit/copy or delete pages instantly
Control your website content whenever you want
Easy to use inline WYSIWYG editor - edit your website from the front end
Edit your site from any online device, anytime, anywhere
Entirely web based – no software to buy, install or learn
Dummy pages are added for you to get you started
Contact page is created for you
Mobile ready with responsive website design and build
No set-up or server configuration required by you
No uploading of html files or database connection set-up
Edit text, images, upload movie links and files
SEO design and website structure (including all navigation)
Site built to meet the current W3C Code Validation
Site built to meet the current WAI Compliance
Friendly telephone and email support during office hours
Millions of stock images available at additional rate
Blog articles and search engines optimised copywriting services available (see content managed websites)
Printable pages
Your website will automatically include the above functions as well as the incredibly useful function for a user to 'print this page', should they wish, on any page you add via the CMS. The page will print the information on that page without the navigation links; this is to reduce paper and printing costs for users. The layout of the printed page will therefore be neat and well laid out as the page looks online (minus the navigation links), keeping your professional image intact.
Editable website graphics and quick links
Within the design we will also include editable graphics and/or quick links so you can edit the 'call to actions' within your website whenever you want. Quick links help to guide your users to where you want them to go and ultimately to contact you/book with you/call you or buy from you - depending on the website and what your target market are expecting..
This is ideal when you want to create emphasis at different times of the year if your business is seasonal and quick links are a great way to show your different areas of expertise and cross sell your services.
Does an online business need a CMS website?
Yes. A business that has a presence online needs to be able to add and edit the contents within the website - whether that's service pages or writing and adding articles to a blog. The best way for this is to get yourself a CMS website with a Blog so you can edit the contents whenever you want. It's essential to add content to your website on a regular basis so it's 'fed'. A website that is 'fed' will grow to be a strong and attractive website that is open for visitors (and search engine robots) to find in search results. Adding unique, well written content is key though, so make sure you add the 'right' kind of content.
---
Improve your web presence today
Not sure what kind of website you need? We're friendly clever clogs, so contact our website designers in Wiltshire for advice.
Call us on 01249 448 139 Email us