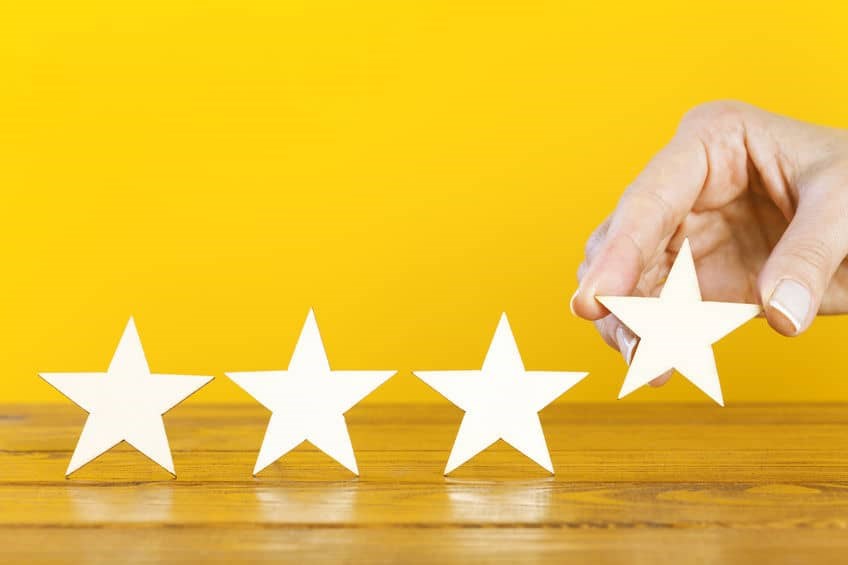 Reviews (positive or negative) are a critical part of the buying process.
Whether we are booking a summer holiday, hiring an eCommerce website designer or buying general goods on a site such as eBay or Amazon, we are influenced by how a product or service is rated.
We are much more likely to buy a product or service that has 50 reviews averaging 4.7, than one that has, say, 3 very low 2-star ratings (or even no ratings at all).
For many online businesses selling new products, this creates a catch-22 sales problem. Products and services don't get genuinely reviewed until they are bought, and it's difficult to sell something that has no reviews.
Unfortunately, this challenge has led to businesses taking approaches such as creating fake reviews, based on the practice of "fake it till you make it" and, while there's no clear solution to this issue, posting fake reviews isn't the ethical approach.
Fake reviews are misleading to the consumer and the government is taking action to stop this by making fake reviews illegal, with potential fines of up to 10% of their global turnover.
According to the government*, households in the UK spend around £900 each year after being influenced by reviews. For businesses, this could be even more. As well as being unethical, having fake reviews aren't worth the risk to brand reputation and to facing potential fines under the new law.
Here are tips for managing reviews for your business and removing fake reviews:
To request Google to remove fake Google reviews, follow these steps:
Determine if the customer review is fake
Log into your Google My Business
Navigate to the reviews tab
Select the review(s) you'd like to flag
Choose the 'flag as inappropriate' option
Complete the follow-up survey
Respond to the customer review
(please note that sometimes Google will not necessarily remove a 'fake review' if it deems it to be real)
Managing reviews on custom websites
Sometimes it can be hard managing reviews and knowing if a review is fake or not, so let's quickly understand what a fake review is. There are two parts to this.
The new law will make it illegal for anyone to get paid for, or to offer to write a fake review. If your business has been involved with someone offering this, then those reviews must be removed immediately.
The second part is a bit harder - the legislation states that websites hosting consumer reviews must take "reasonable" steps to make sure that those reviews are genuine.
For websites such as TrustPilot, this presents a real challenge but, for the world of eCommerce website design, it's easier.
What's the 'fake review law'?
If a customer has made a purchase on your site and left a review then that's the clearest evidence that a review is not fake.
The fake review legislation requires that a business takes "reasonable" steps to make sure that they are genuine. If there is any doubt about a review, then remove it. This can include reviews from members of staff or from locations or countries that you don't serve.
So long as you follow the above guidelines, you should be ok.
If your eCommerce website designers have created an eCommerce web site for you that allows customers to leave reviews then make sure that they have provided you with the ability to manage those reviews, including the ability to remove fake reviews or any profanity.
At aprompt, we provide custom website design, including the creation of websites for eCommerce. We work with our clients to ensure that reviews are managed properly in a way that our clients can fully control – in a legal and proper way!
Custom website help
If you have the facility for visitors to leave a review on your website, or you would like to be able to enable this, get in touch with us today - We provide custom website design and, as well as great web design, we are also an SEO company that helps business websites to get found on Google.
Call our website designers today
Helpful source: *https://www.bbc.co.uk/news/business-61154748