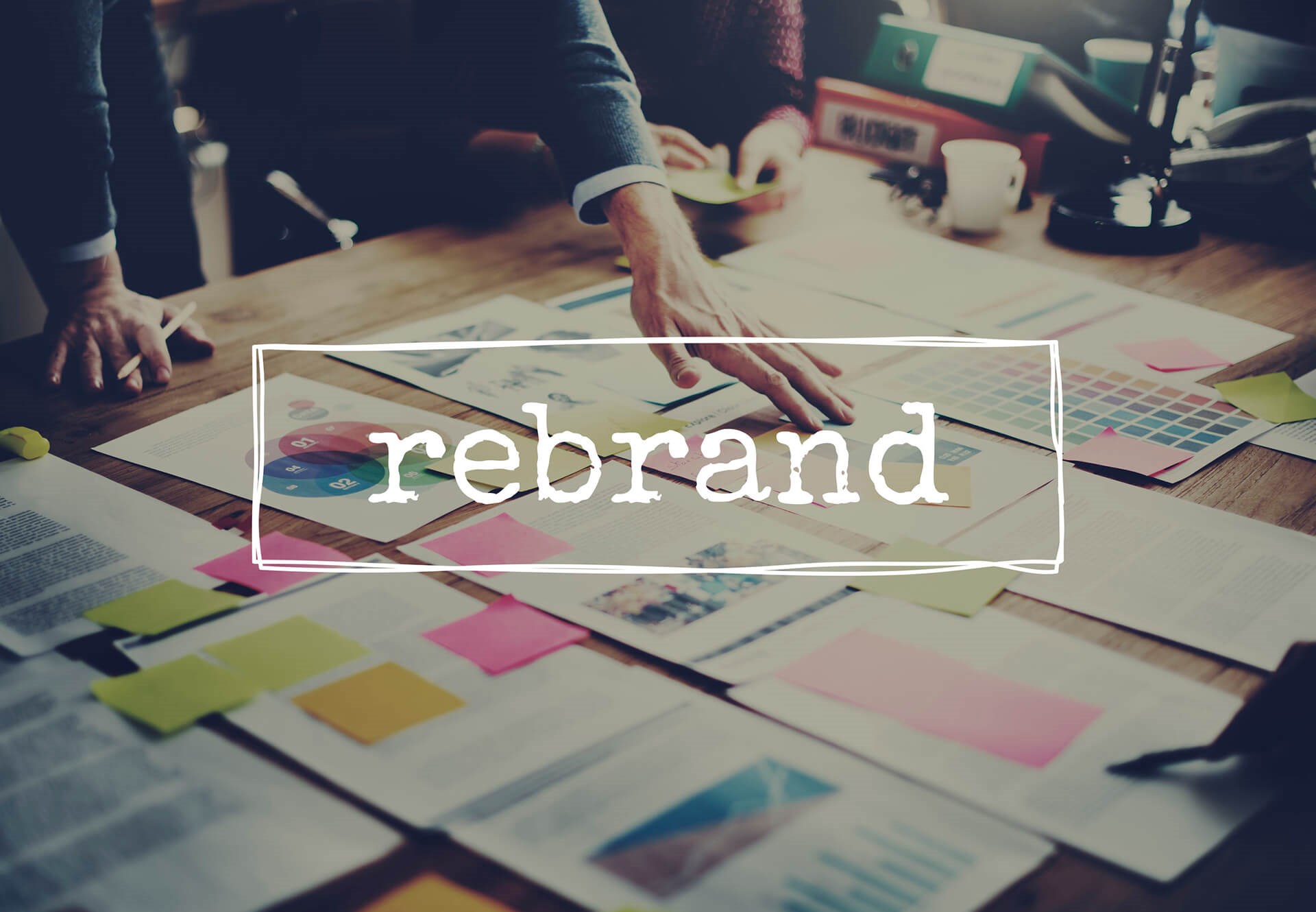 At some point in the last 5 years, you've probably visited a website where the fonts don't look right, the logo is blurred, and general colour and layout of the website didn't look right but how did that make you feel? Did it feel like a website or a brand that you would like to buy from? Probably not.
Having all these elements out of place might be taking it a bit to the extreme but it highlights how important branding is on the image and perception that customers have of your business before they buy (or don't buy) from you.
It's easy when you're super busy or working on a budget to make a snap decision on what font or colours to use in your marketing but this can have a negative impact on the decision to buy for your customers. And of course, a well-branded marketing campaign can also make your brand and services much more desirable!
Here are some tips to consider when designing your brand:
Fonts
Decide what font you would like to use and stick with it! You should use the same fonts on all marketing materials from printed brochures, your website and even in images on social media. Understandably you can't dictate the font used in a social media post wording but any images that you design which include your logo should use the fonts you have decided on for your brand.
You might decide to use up to 2 or 3 fonts for different scenarios (such as for titles or to create a contrast in the wording) but try to limit the number to no more than 2 or 3. We also recommend not using Times New Roman. Although this font is very popular, it's also very hard to read online and can have a negative impact on potential customers when looking at your website.
When choosing fonts for your website, make sure that they are web safe fonts. For more information on web-safe fonts and for help with your branding and website design, please do ask us and we'd be happy to help you create a branding guideline for your company.
Colour by numbers (or contrast!)
It's important to be consistent and use the same specific colours in your logo and website layout - but don't just decide on 'blue' or 'red' or 'orange'. Make sure you consistently use the same shade of blue, red or orange. When you work with your design company you should be given the exact colour palette number as a Hex (or hexadecimal) colour code. If you always use the same colour code, then your brand will look consistent.
You can find out more about hex codes and colours by asking our designers or have a look at the Pantone colours here: https://www.pantone.com/color-finder. Or for a bit of fun, how about looking at these colour schemes to give you an idea of some colour schemes that work well together: https://www.canva.com/learn/website-color-schemes/
A crisp clear logo
A great logo design stands out and is memorable - for the right reasons. Make sure that your logo isn't blurred so it is clear for someone to see if they scan over it quickly or drive past it in a vehicle.
A logo can be a graphic on its own or a graphic with a strapline or just words, like a company name (with or without a strapline). Again, make sure that any wording you include in your logo is easy to read – and try not to use too much otherwise it can get a bit confusing to the eye.
We have seen some logos that look great on large scale print or online but when they're used on a small scale print, like the side of a pen, for instance, where the logo has to be reduced dramatically in size, it can make the extra wording hard to read and in some cases you'd be better off not having additional words with your logo. So we recommend using as few words as possible in your logo or strapline.
Another point to consider when designing logos, is what colour you think the logo will sit on in the background. Therefore, you should ensure that your logo can still work well and be read/recognised with a transparent background. When you have designed your logo, you can remove the background (if there is one) and you'll need to save the file, with a transparent background, as a .png (pronounced 'Ping') file. This type of file keeps the transparent background, but the quality can be low, so be careful. If you're in any doubt, always ask a professional logo designer.
When designing marketing materials (including website designs), keep the transparent background to your logo in mind because – depending on the design you're creating – it will blend in better rather than standing out as a white block or rectangle!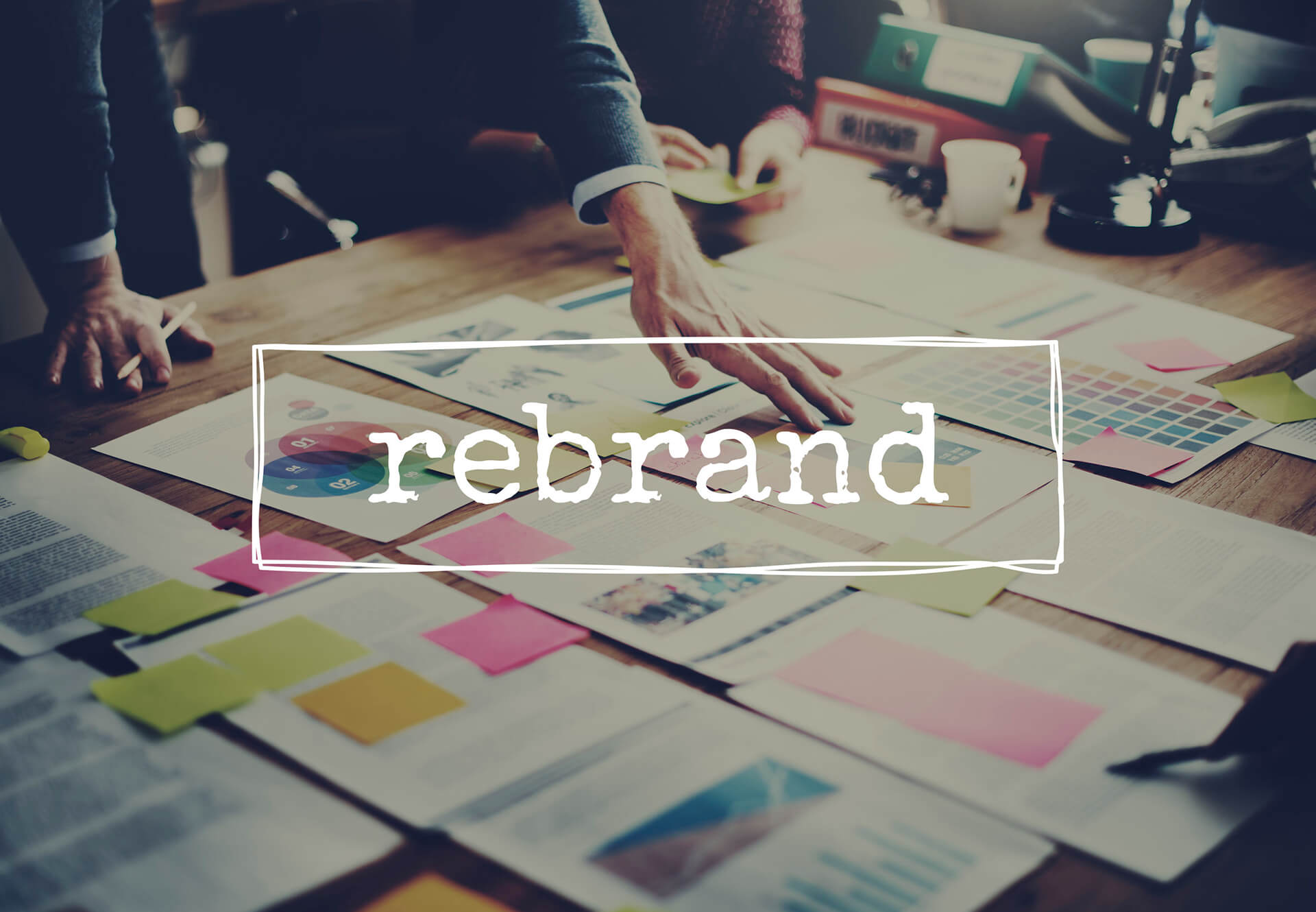 Selecting the right colours, fonts and logo for your marketing material
The colours and fonts you use will depend on your business and what you stand for and what you offer. If you provide environmental products, services or healthy foods, then earthy tones offer a great colour pallet from which to choose. Whereas a creative B2B company might use bold blacks, deep blues or greys with vibrant highlights. Similarly, wavy fonts or intricate serif fonts are more appropriate for personal branding than for a corporate business environment. If you would like help understanding the best way to brand your business to get the right results, then get in touch. We are happy to provide further guidance.
Already have a brand? But ready for a rebrand?
Over time, websites and brands can look 'tired' and might need a refresh. It might be that your company just needs a slight change to the branding to make it more modern and appealing. We work with businesses to help them implement brand changes so that their website conveys the right message to the right target audience. Find out more. Call aprompt today for a free chat.