We're really pleased to announce that one of our clients, Nick White of Westcom Networks, Melksham Wiltshire will be joining the Clio Cup Race Series grid for 2017. With sponsorship from aprompt website designers and many more excited businesses in Wiltshire and UK-wide, Nick will be entering as an independent entry running his own team.
Race car sponsorship
Nick said "I approached aprompt website designers in Wiltshire regarding the possibility of working together on a sponsorship partnership for my 2017 racing season as they are a great company who I use for any web development and always refer anyone to regarding any website needs. Not forgetting they have a great logo that stands out really well on the car!"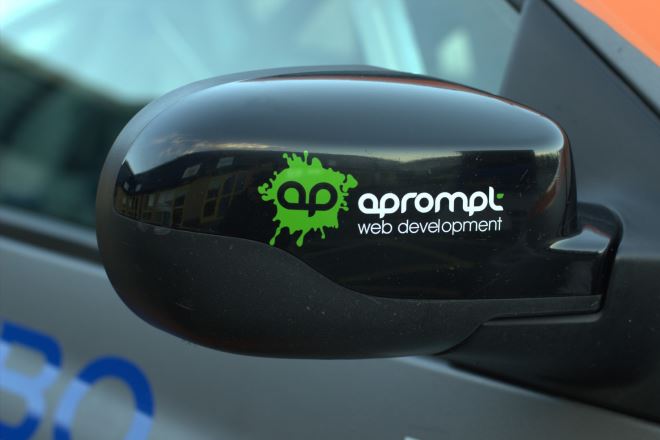 "It's great to have aprompt's support and being able to offer local businesses the opportunity to get involved in motorsport is usually something out of reach for most companies. However I have offered smaller sections of the car to companies giving great marketing exposure and a unique talking point when promoting their business."
He added "I look forward to seeing Adrian and Kirsty at a race meeting this year so they can see me and the car in action! The first round of the Clio Cup Race Series is at Silverstone National Circuit on the 25th & 26th March 2017 and will also be part of the Motors TV Race Day coverage."
This will be Nicks 1st full championship race campaign after a successful karting career as a teenager, and in 2016 making his mark in car racing with regular podium finishes in the Trackday Trophy. Nick also made a strong debut appearance in the Clio Cup Road Series for the final race meeting at Silverstone in 2016, finishing on the podium in both races. Now moving up into the full Race spec Clio Cup, Nick is looking to continue his success from last year.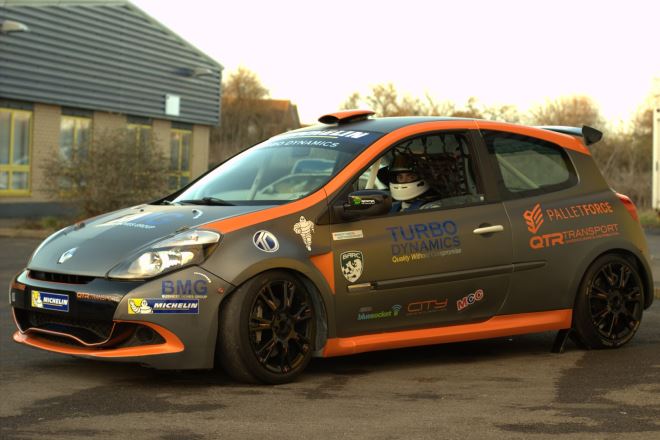 Nick White –"I am really excited about 2017 and can't wait to get out in the car. It will be a steep learning curve, both in terms of the new car and circuits which I have not raced at before, but I am looking forward to the challenge. I have been busy preparing over the winter and have some great sponsors on-board who have made it possible for me to be on the grid for 2017".
We wish Nick all the best with his racing and look forward to cheering him on through the seasons!
Written by Kirsty Paget