eCommerce websites for mobile and desktop allow you to effectively sell at local, national and international levels. eCommerce solutions can be used in a wide variety of ways including selling products, hotel bookings, online auctions, membership based websites; anything that takes card payments.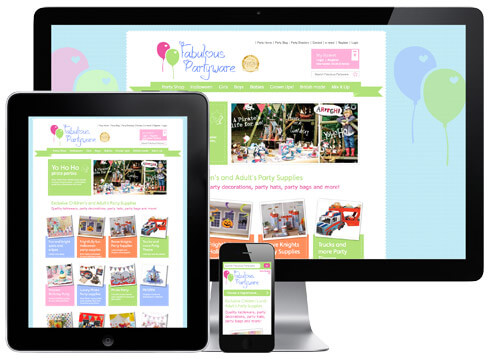 Bespoke eCommerce website development is our speciality. We don't use open source software. If you're thinking of selling online you'll need a secure responsive eCommerce website that looks good and is well built. Secure online stores give you the freedom to sell your products and services with the peace of mind that your eCommerce website is search engine friendly and passes all the required standards for accessibility.
Cross platform enabled
Each eCommerce website we design and build is cross platform enabled, meaning it will work in a responsive way for users on different devices, e.g. on mobiles/smart phones, tablets or desktops.
Our eCommerce website designers let you compete on a level playing field with other online stores and high street shops or hotel chains, regardless of the size of your business. You can also reduce your overheads - more great news!
eCommerce websites are cheaper
eCommerce websites are cheaper to run than a conventional high street shop and are thousands of pounds cheaper if you use aprompt eCommerce solutions.
You're very welcome to contact our eCommerce web designers in Wiltshire (by appointment only please) for a no-obligation chat about what you need in the way of an eCommerce website. We look forward to hearing from you soon.
Written by Kirsty Paget