Custom website design
CMS and eCommerce websites
We are website designers and web developers specialising in easy-to-use CMS and eCommerce websites. Creating mobile-enabled, user-friendly websites with pretty much any feature you want. Designed for you, built for you, unique to you. You can choose to have your website designed, built and hosted by us, or have your website designed and built by us and you choose your own hosting. Alternatively, if you'd rather pay for your website over a period of time, you can take advantage of our 'pay as you go' websites and have custom features added to it, so give us a call and lets have a chat.
More on what is a CMS website.
Custom website designers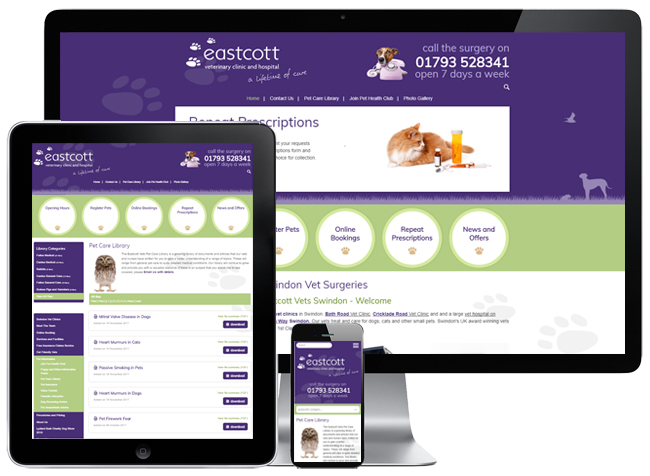 As specialists in website development, we can create any function you fancy.
Your business is unique and so your website should be too. We'll discuss your needs and those of your target markets, ensuring we design and build the website your business needs and one your customers will love.
Websites can encompass many features from online booking systems to product catalogues and eCommerce websites with clever online widgets.
Custom website designs
Our in-house custom website designers will hand-craft a web design for you, that looks exactly how you want it to look. And you can be assured your website will work well, within your budget and be delivered to you on time from our web design studios in Chippenham, Wiltshire. We don't outsource our website development.
Custom website development
Keeping costs down is a high priority for most companies and this is where custom website development can play its trump card of 'efficiency'. With global access over the Internet, real time responses, automated functionality; keeping admin time and errors minimised with a well-built bespoke website will reduce overhead costs and increase your profit. Custom website development opens up so many more opportunities for you because custom web apps save you time. Web apps don't have to be expensive either - but getting it right is important. That's why all our web development is custom-built, rather than bolting together software from different open sources.
What is custom web development?
Custom web development encompasses any function that is in a website - including CMS (Content Management Systems) - and can be classed as more complex than a brochure website. For instance, our in-house web developers build eCommerce websites or online product catalogues or online booking systems under the 'web development' heading - each are designed and built especially for you.
eCommerce websites and online catalogues
For the perfect eCommerce website, speak to our web developers. Each eCommerce website built by aprompt includes bespoke website design and bespoke website development thus giving you an endless choice of secure functions. eCommerce website functions are endless, so here is an example of some you may like in your online catalogue or eCommerce website: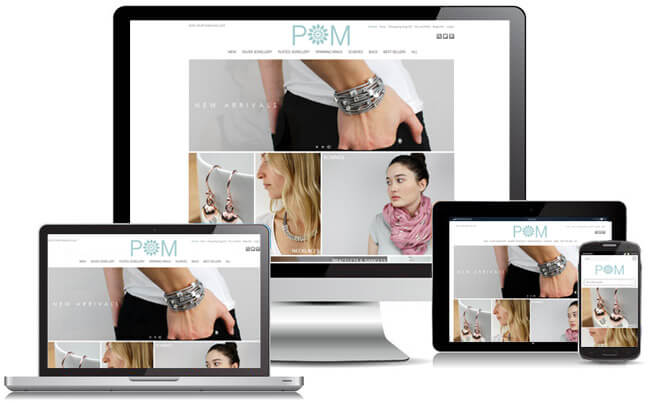 Product categories and sub categories
Product search filtering
Sale campaigns
Discount vouchers and bulk buy deals
Featured, new and best selling items
Newsletter signups
Member-only areas
Related products
Trade prices
Content Management System
Customer registration and Buy Only
Blog - great for tips, news and events
Image gallery - great to showcase projects and images
CRM (Customer Relationship Management) systems and project trackers
Booking systems and calendars - for events, hotel rooms, B&B rooms, guest houses, CPDs, seminars, etc
The list is endless... So give us a call and tell us what you'd like or we can suggest functions that would increase your sales - whichever works best for you. More on whats an eCommerce website.
How long does website design take?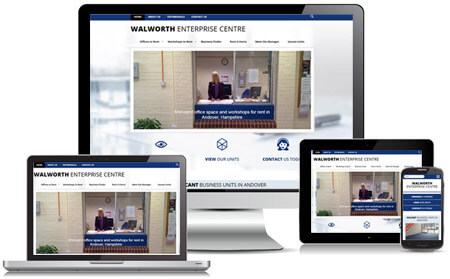 First we'd offer you a free no-obligation website design meeting about your custom website and function requirements. Then after a detailed proposal is approved, the custom website design usually take 2 - 3 weeks. When the website designs are approved, the website development starts and usually takes 5 - 9 weeks, depending on functionality chosen. However, if you have a specific deadline, please let us know in advance. View our website design process for more info.
How much is a website?
Custom websites can vary in price, depending on the functions you'd like us to create for you, so it's best to have a chat with us first. You can be assured that you will get a well built, mobile-responsive, search engine ready website that is tailor made for your business.
If you'd prefer to spread your payments for a website build, see our pay as you go website prices which include a CMS + optional Blog + optional gallery. You can have either a custom design or choose from one of our template website designs - the choice is yours.